Parish Office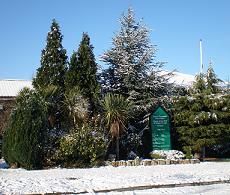 Open: Normally Monday - Friday 9.30 a.m. - 4 p.m.
(Office Hours may change due to Annually Leave, etc...)


Parish Secretary: Jackie Martin
Assistant to Secretary: Ann Murphy
'
Phone: (01) 4524702
:
Email: olmcfirhouseparish@gmail.com
:
Facebook: www.facebook.com/FirhouseParish/ - "Like" our facebook page to stay connected and be kept informed.
'
The Parish Office is located in the Church building. It can be accessed via the doors facing the village park closest to Scoil Treasa.
'
The postal address for the Parish OffIce is:
'
The Parish Office,
Our Lady of Mount Carmel Church,
Ballycullen Avenue,
Firhouse,
Dublin 24.