Society of St. Vincent De Paul
'
'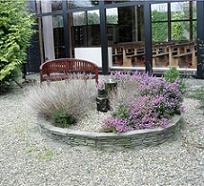 Conference of Our Lady of Mount Carmel Firhouse
'
Society of St. Vinclent de Paul visits families and individuals in the local area who ask for assistance and offers them financial support and friendship (all visits are confidential).
'
The Parish Conference was established in 1982. The original members were Stephen Dollard, John O´Connor, Kevin McMahon and Barbara McDonagh. Some additional members were brought in from surrounding conferences in Tallaght and Bohernabreena in the early weeks to help get the Conference up and running. We got great encouragement at the time from the priests of the Parish. Within a year the conference members were mostly volunteers and our helpers could all return to their own areas.
'
The Conference, which is still very active and busy, has been blessed with the continuing encouragement and help of all the priests who have ministered in Firhouse since the Conference was established. The Carmelite Sisters have also been most helpful in allowing our collections to be held outside their chapel.
'
The Conference acknowledges the tremendous support we have received from the parishioners over the years in our monthly church door and annual Christmas collections. Without the continued support of the public the work could not continue.