'
'
Social Fund Raising Committee
'
'
Firhouse Parish Social Fundraising Co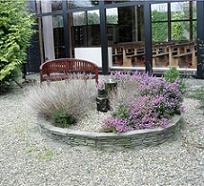 mmittee is in operation for almost 10 years now. Every year the committee organizes a social night in St. Anne´s GAA Club in Bohernabreena and distributes 2 raffle tickets to every household in our parish. The event accounts for 1/6 of the overall income of our parish.
'
Each year different projects are prioritized within our parish and the social committee, through its fundraising events, ensure that these are completed. Recent fundraisers include the adult Strictly Come Dancing and the children's Strictly Come Dancing and the recent All Ireland tickets raffle.
'
Monies raised have been used for improvements in our church, for example kneelers re–upholstered, lighting upgraded in sanctuary area, church roof resprayed and many other incidental repairs.
'
The Firhouse Parish Social Fundraising Committee would welcome new members, sponsorship, help or any suggestions on offer within our parish.