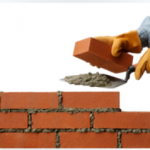 Internal painting and carpeting of our church took place this Summer/Autumn and feedback from parishioners about this has been very positive.    Alongside this our green-fingered and hard-working church garden volunteers have been busy improving as well as maintaining the four gardens.    As a result our entire sacred space has been transformed for the better.
The cross on the canopy at the main door of our church is now discretely illuminated at night – a light shining in the darkness. This is welcome since our church is not as recognizable as churches of more classic design and was hard for visitors to find at night.
The LipSync fundraising event to help meet the cost of church refurbishment, as well as supporting Pieta House and Our Lady's Hospice, was held on Sat. 24th February at 8.00.p.m. in Citywest Hotel and was a great success.
While the Spice Girls won the event, the star of the show was Max.
[et_pb_quadmenu menu_id="40″ module_id="quad-styling" _builder_version="4.8.1″ _module_preset="default"][/et_pb_quadmenu]