Notice Indicating Light at the end of the tunnel – plea for Volunteers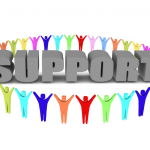 As public Masses are set to get underway, we will need several volunteers to assist with Cleaning and Stewarding and other roles and responsibilities to help our parish return to public Masses and celebrations of the Sacraments.
The "major need" is for parishioners to look after the Church and make it a safe place to return to. If you can commit to at least one hour per week, please contact the Parish Office before next Wednesday 17th June either by phone or by email.
Details available on Parish website.