Church Reopens for Public Mass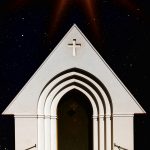 The Church reopens on Monday for Public Mass. We resume with the normal schedule:
Weekday Mass 10.00.a.m. (Prayer Service on Tuesdays)
Vigil Mass Saturdays at 6.00.p.m.
Sunday Masses 9.30.a.m. & 11.00.a.m.
Church Doors open half an hour before Mass begins.
Please follow the Steward directions
Parish Office reopens, opening hours:
Monday to Friday 10.30.a.m. – 3.00.p.m.
Only 1 person in at a time please.
[et_pb_quadmenu menu_id="40″ module_id="quad-styling" _builder_version="4.8.1″ _module_preset="default" background_color="#063760″ vertical_offset_tablet="0″ horizontal_offset_tablet="0″ z_index_tablet="0″ custom_css_before="/*content:%22Events Archive%22;||font-family: 'Lora',Georgia,%22Times New Roman%22,serif;||font-size:25px;||padding-top:20px;||color:white;||display:flex;||Justify-content:center;||font-weight:bold;||text-align:center;*/||||||||"]
[/et_pb_quadmenu]