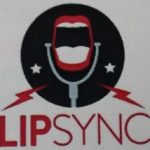 This was an amazing event thanks to the very hard work of our fundraising committee and its many helpers!   It took place in the City West Hotel on Saturday 24th February, 2018, starting at 8.00.p.m.
It was a great fun night for all who took part and for all who attended in support.
The professionalism of M.C. Ronan Collins added an extra dimension to the event as the various acts performed (mimed) very popular songs with such seamless synchronisation that it really appeared that they were singing live.   If there had been an award for courage it would surely have gone to Max,  the gardener,  whose moustache and beard were in hilarious contrast to the risque costume he wore to perform a typically energetic Tina Turner song.
It was indeed a great night's entertainment for all of the very large attendance,  as well as having an additional community-building dimension.   It is worth remembering too that proceeds from this novel fundraiser are being shared between Firhouse Church Refurbishment Fund, Pieta House and Our Lady's Hospice, Harold's Cross and Blackrock – worthy causes indeed.
The fact that a bus was provided to take people to Citywest and back,  making it safe for those who attended to enjoy a drink, was thoughtful and,  no doubt,  contributed to the size of the audience.   The winning performers,  a group entitled "The Spice Girls" won the Brian Murphy perpetual trophy. Our sincere thanks to the organisers,  performers,  chief sponsor – Super Valu Firhouse – and everyone who attended and bought tickets.
[et_pb_quadmenu menu_id="40″ module_id="quad-styling" _builder_version="4.8.1″ _module_preset="default"][/et_pb_quadmenu]