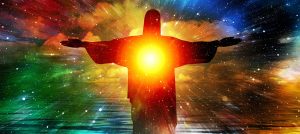 Due to the coronavirus parishioners could not participate in the normal way in Easter Ceremonies.However, the blessing of the palms on Palm Sunday and the various liturgies of Holy week still went ahead.  Parishioners could only participate from a distance, online via the parish webcam.
What a great blessing that is.
Fr. Peter's foresight when having it installed and his determination to celebrate the Easter liturgies in as near-normal a fashion lessened the negative impact of the virus for many parishioners.
[et_pb_quadmenu menu_id="40″ module_id="quad-styling" _builder_version="4.8.1″ _module_preset="default" background_color="#063760″ vertical_offset_tablet="0″ horizontal_offset_tablet="0″ z_index_tablet="0″ custom_css_before="/*content:%22Events Archive%22;||font-family: 'Lora',Georgia,%22Times New Roman%22,serif;||font-size:25px;||padding-top:20px;||color:white;||display:flex;||Justify-content:center;||font-weight:bold;||text-align:center;*/||||||||"][/et_pb_quadmenu]