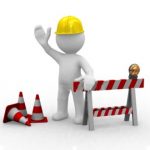 We now have a universal-access toilet beside the "main entrance porch of the church. In addition, the nearby meeting rooms were upgraded to make them more comfortable and more suitable for evening activities for smaller groups.   A kitchenette was also added.
This follows the recent replacement, for safety reasons, of the low level glass in the church, the reconstruction of the steps at the entrance nearest to the shopping centre, improving the lighting in the altar area and other minor works. 
 These improvements enable us to better meet the needs of parishioners and we are grateful to you, our parishioners, as well as our fund-raising and finance committees for making all this possible.
[et_pb_quadmenu menu_id="40″ module_id="quad-styling" _builder_version="4.8.1″ _module_preset="default" background_color="#063760″ vertical_offset_tablet="0″ horizontal_offset_tablet="0″ z_index_tablet="0″ custom_css_before="/*content:%22Events Archive%22;||font-family: 'Lora',Georgia,%22Times New Roman%22,serif;||font-size:25px;||padding-top:20px;||color:white;||display:flex;||Justify-content:center;||font-weight:bold;||text-align:center;*/||||||||"][/et_pb_quadmenu]