The following notice appeared in the Weekly Notice of 27 December 2020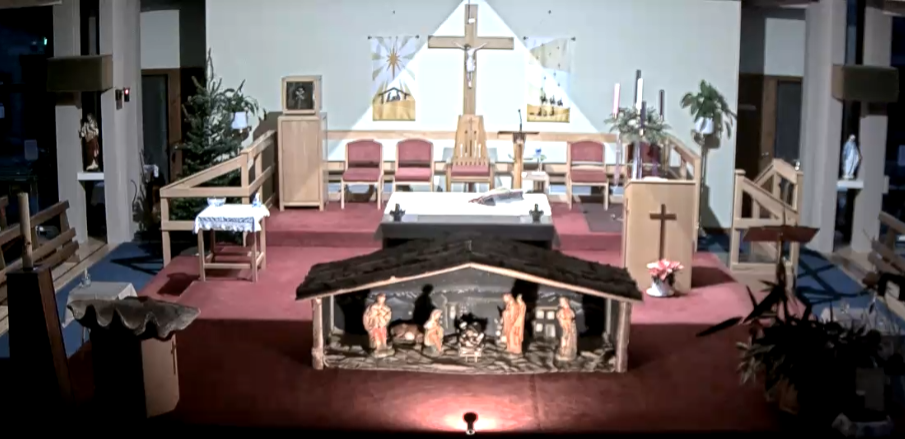 Opening hours Tuesday 29th & Wednesday 30th December 9.30a.m -12.30p.m.
There is no Public Mass at present.
Mass schedule is the same as normal except for the 9.30 am Mass on Sunday while the Government Directive of no Public Mass is in place.
Mass Times until further notice:
Monday – Saturday 10 am / Prayer Service on Tuesdays;
Sunday Vigil Mass on Saturdays at 6 pm, & Sunday Morning Mass at 11.30am.
Church will be open for Private Prayer
Monday – Thursday 10.40a.m. (Approx) to 12 Noon
Saturday 10.40a.m. (Approx) to 1p.m.
Sunday 12.30pm to 1pm.
(An opportunity to visit the Crib Face Covering & Social distancing required. )
Please use the main entrance to the Church. Eucharistic Adoration returns Friday 8th January