Useful Apps and Website Links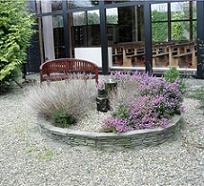 '
Bible Website Links
'
'
'
'
'
Bible Smart Phone Apps
'
'
'
''
'
'
'
Prayer Links
'
Centering Prayer - https:/www.contemplativeoutreach.org/centering-prayer-mobile-app
'
Prayer on the Move - https://www.londoninternetchurch.org.uk/
'
Prayer Guide - https://www.sacredspace.ie
''
Church Links
'
'
'
Charities Links
'
'
'
'
'
'
Other Helpful Organisations
'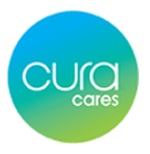 '

''
'
'
'
Cura - Providing Unplanned Pregnancy Support
Cura services are provided through our Hub and Outreach services nationwide. Services are provided by over 70 specially trained counsellors, some of whom work on a voluntary basis with the organisation.
Cura counsellors will arrange to see clients outside of Hub/Outreach opening hours by appointment and also will travel to meet clients locally in response to clients' needs.
Cura services are available during opening hours, drop-in or by appointment.
All Cura services are free of charge and there is no limit on the amount of sessions.
Our National Helpline operates 6 days per week; for more information on calling the Helpline please click here.
All services are available to women, men and all family members.
Note: Cura does not provide contact details for abortion clinics, or information on abortion services. In response to requests for abortion services information Cura counsellors will refer clients to their own GP or to the HSE list of local GPs.
Services Provided by Cura
Crisis or Unplanned Pregnancy Support and Counselling
Cura counsellors provide the opportunity for clients to discuss options they wish to explore or consider in relation to their pregnancy.
Counselling can support clients in making decisions about their pregnancy without influence or direction.
Cura can be contacted for support at any time during pregnancy.
Cura provides pregnancy testing at each of its local centres free of charge.
Although results are fairly accurate, clients will need to have the test confirmed with a GP.
Counselling and Support after an Abortion
We understand that some people may experience a range of complex and difficult emotions after an abortion and Cura counsellors can support clients in this.
Support to Parents of a New Baby
Parenting a new baby can be a challenging time. In Cura parents can talk to us about the challenges and concerns which they may be facing in the early weeks and months of parenting a new baby.
Cura services are provided throughout the country to anyone who needs us.
Cura services are Free, Confidential and Non Judgemental.
Crosscare
Crosscare Connections is a service for people who are alone at home - perhaps an older person, a family carer or a person with a disability who might welcome some company. This service is simply the gift of time and friendship to reduce loneliness and a sense of isolation. If you know of anyone interested in availing of this service - or if you would like to volunteer to visit someone, please call us at 01 4526564.
Crosscare Carer Support Programme offers a safe and supportive space for any person in a caring role.
Our aim is to improve the quality of life for family carers and parents caring for children with special needs. We will run lots of services like local support groups, coffee mornings, stress management and relaxation classes, amongst other things. If you are interested please phone 01 4626564 or email rdaynes@crosscare.ie.
Saint Joseph's Shankill - Caring for Carers
Caring for Carers training courses: South Dublin/Wicklow Saint Joseph's Shankill will run Caring for Carers training courses over the next six months specifically for family carers' in the South Dublin/Wicklow area who look after people living with dementia at home. The training courses will be free of charge. For more information or to register your interest Contact Teresa Tel: 01 282 3000 / 087 234 2420 or E-mail: teresa.mooney@sjog.ie Website: Saint Joseph's Centre www.saintjosephscentre.ie
Men or Women, separated, divorced or widowed - are you coping?
Beginning Experience (B.E.) might help! Few people are able to cope alone with the pain of loss. Do you find that you need more support than family and friends can provide? Seeking help is a sign of strength and self-knowledge – not weakness. This is a healing ministry, which helps to resolve the grief that goes with the end of a marriage or relationship. Coping effectively with bereavement is a skill we can all learn. B.E. ("Beginning Experience") is an organisation that can help by linking you with a team, who are themselves widowed, separated or divorced share their experiences with you. Contact the Parish Office for details.
Third Age - Senior Help Line
Senior Help Line is a confidential listening service for older people provided by trained older volunteers for the price of a local call anywhere in Ireland, LoCall 1850 440 444. Senior Help Line has trained older volunteers to offer a friendly, listening and non-judgmental ear to all callers. Contact the Parish Office for details.
'
'
'
'Other Useful Resources
'
'

St. Martin Magazine
A wonderful little Dominican publication costing only 80 cent a month.
If you would like a monthly copy, please give your name to the Parish Office, or phone Ray on 0879195012.
'