Ministers of the Eucharist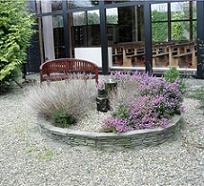 '
Ministers of the Eucharist – Distribute Holy Communion at all Masses Celebrated in the Parish Church. At times Ministers of the Eucharist bring Holy Communion to the housebound in the Parish and to the to local Nursing Homes on Sundays.
'
Ministers of the Word
'
'Ministers of the Word – Proclaim the Word of God and lead Prayers of the Faithful at Masses and other Liturgical Events
'
Flowers & Altar Cloths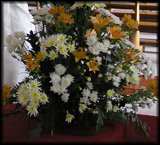 Altar Cloths:
'Special care is taken of the Altar Cloths by a volunteer who cleans and prepares them for Mass.
''
Flowers:
'Volunteers tend to the flowers for all occasions in our Church and here is just a sample of their wonderful work.