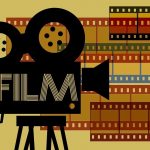 The hospitality Group hosted the film, "The Fisherman's Friend" in November.
This is a true story about a Fisherman's Choir from Cornwall that made the U.K. Top 10 in 2010.
This delightful feel good Movie was shown in The Resource Room in the Church building.
Afterwards there were Coffee, Tea and Chat and donations to Church Funds were gratefully appreciated.
[et_pb_quadmenu menu_id="40″ module_id="quad-styling" _builder_version="4.8.1″ _module_preset="default" background_color="#063760″ vertical_offset_tablet="0″ horizontal_offset_tablet="0″ z_index_tablet="0″ custom_css_before="/*content:%22Events Archive%22;||font-family: 'Lora',Georgia,%22Times New Roman%22,serif;||font-size:25px;||padding-top:20px;||color:white;||display:flex;||Justify-content:center;||font-weight:bold;||text-align:center;*/||||||||"]
[/et_pb_quadmenu]