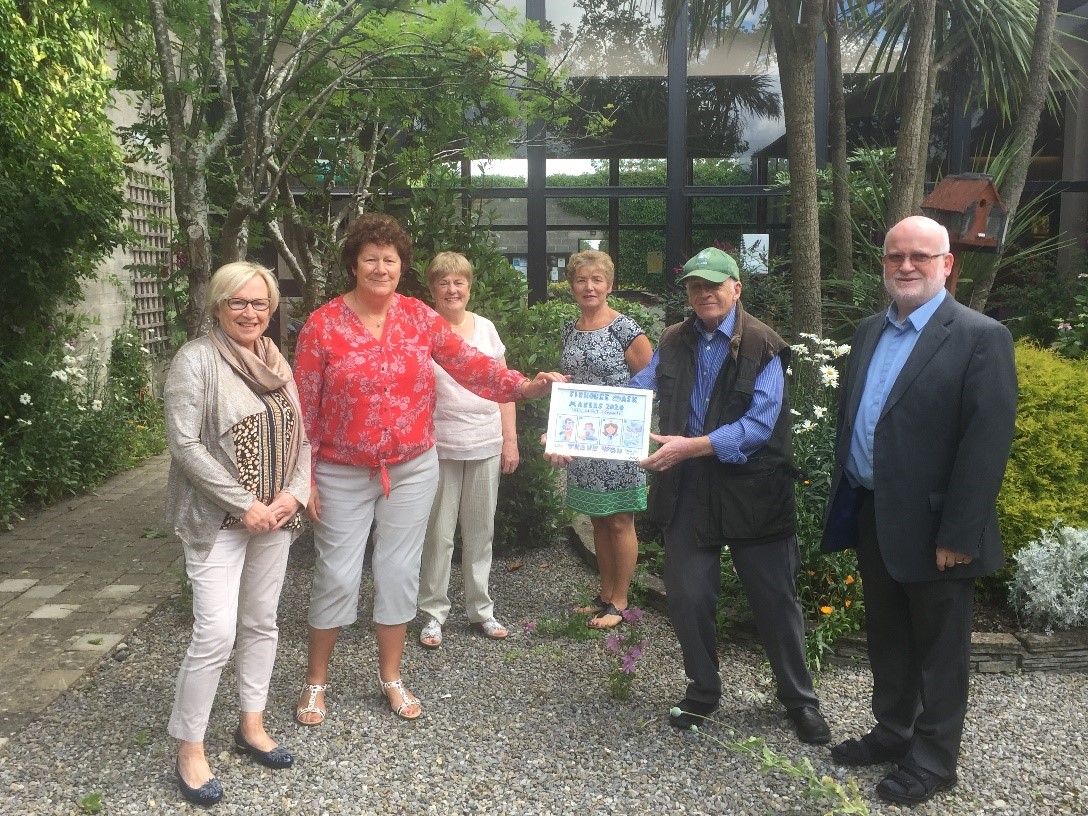 Thank You
Ladies Club & Firhouse Ladies Pitch & Putt Club both based in Firhouse Community Centre, for making and supplying Face Masks to help keep us safe at this time.
Making the Presentation to Bernie Brophy and Barbara Sheridan:
Fr. Peter, Martin the Artist, Jackie, and Marie representing the groups in the Parish.
[et_pb_quadmenu menu_id="40″ module_id="quad-styling" _builder_version="4.8.1″ _module_preset="default" background_color="#063760″ vertical_offset_tablet="0″ horizontal_offset_tablet="0″ z_index_tablet="0″ custom_css_before="/*content:%22Events Archive%22;||font-family: 'Lora',Georgia,%22Times New Roman%22,serif;||font-size:25px;||padding-top:20px;||color:white;||display:flex;||Justify-content:center;||font-weight:bold;||text-align:center;*/||||||||"]
[/et_pb_quadmenu]