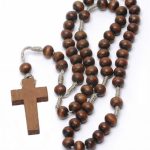 Organised by the local Legion of Mary, this prayer and reflection series of events took place on four Monday evenings during lent commencing on Monday, 11th March at 7.30p.m. in the Resource Room.
It included meditation on the Mysteries of the Rosary, supported by appropriate Scripture readings, using Fr. Harty's meditations.
This was well attended and much appreciated.
[et_pb_quadmenu menu_id="40″ module_id="quad-styling" _builder_version="4.8.1″ _module_preset="default"]
[/et_pb_quadmenu]