Hospitality Group Activities
Theatre Group: Attended plays locally as they occurred with notices sent out to members and booking through the Parish Office.
Film Group:
Films were shown in the Parish Resource Room. We saw "Rosie," a thought provoking screenplay by Roddy Doyle in March.
Coffee Mornings:
In recent years we have run very successful coffee mornings in our church on Ballycullen Avenue for the following:

Pieta House,
Our Lady's Hospice, Harold's Cross,
Aoibheann's Pink Tie & Crumlin Children's Hospital,
The Alzheimer's Society.
This year – the Women's Refuge in Tallaght

Whist Club Established
A Whist Club began in September. This is a great card game for socialising and all were welcome to join. For those who don't know how
to play, lessons were available.
Legion of Mary – "Song of Bernadette"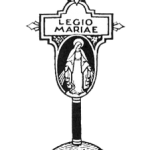 We had a capacity showing of "Song of Bernadette" on the feast day of Our Lady of Lourdes in February.
This was organised by our local Legion of Mary and was very well received.
Sincere thanks to the Legion for this.
Annual Mass of Remembrance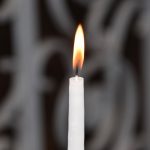 The Annual Mass of Remembrance for students and staff of Firhouse Community College took place on Monday 4th February at 7.30p.m. in the Church.
A cuppa afterwards enabled bereaved parents and/or relatives and friends to meet and share memories in an atmosphere of support and solidarity.
Women's World Day of Prayer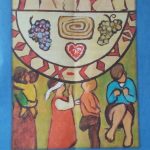 On 1st March we hosted the Women's World Day of Prayer, a multi-denominational event that originated in Slovenia, for our local area.
It was an evening of prayer, song, scripture, meditation, story and solidarity, attended by members of many local Christian churches, and a wonderful event it was.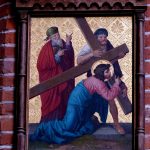 The Stations of the Cross were prayed after the 10.00.am. Mass each Wednesday of Lent, starting Ash Wednesday 6th March.
Scoil Treasa Senior Primary – Great Memories in the Making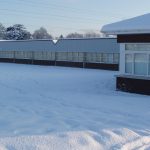 Congratulations to our 100 pupils who were confirmed by Bishop Éamonn Walsh in a beautiful ceremony on March 8th. Our school choir made the event even more special by performing so well.

Seachtain na Gaeilge, from March 11th to 15th included:

Ceolchoirm, Quiz, Treasure Hunt, a performance by Niamh Farrell, Céilí – including a final outdoor Céilí for 430 pupils.

We had book week in February with author visits, book fair, lots of reading and competitions. Well done to our prize winners.

In March our senior quiz team came 5th in South Dublin Co. Council quiz and two teams came 3rd in Kilnamanagh Credit Union quiz.

Hurling, Camogie and Cross Country running events are ongoing.

We had wood-turning workshops in March

We had a "Write a Book" project in March.

Our Arts Week began on April 1st with
clay workshops and an exhibition.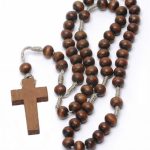 Organised by the local Legion of Mary, this prayer and reflection series of events took place on four Monday evenings during lent commencing on Monday, 11th March at 7.30p.m. in the Resource Room.
It included meditation on the Mysteries of the Rosary, supported by appropriate Scripture readings, using Fr. Harty's meditations.
This was well attended and much appreciated.
Walking the walk – Annual Pilgrimage to St. Colmcille's Well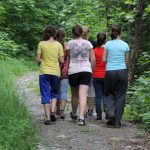 The annual pilgrimage to St. Colmcille's Well on Ballycullen Road took place on Sunday, 9th June.
The Firhouse Pilgrim Walk left the Main Entrance to the Church at 2.00.p.m. There was an Ecumenical Prayer Service & Family Picnic at 3.00.p.m. at the well. Cushions, rugs or folding chairs were recommended.
This was a very convivial and uplifting event.
Parish Short Story Competition for 6th Class, Scoil Treasa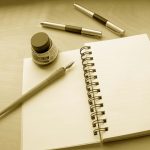 Prizes – vouchers worth – 1st – €30.00, 2nd – €20.00, 3rd – €10.00.
For this competition entrants could pick their own subject. Stories were to be not more than 300 words.
Entries were to be left in the school office by Friday 31st May, with winners announced: Friday 27th June, 2020.
Winners were pictured on the Parish Website.
Coffee Morning in aid of The R.N.L.I.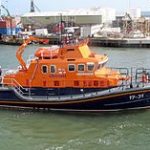 A coffee morning was held in aid of the RLNI Lifeboat Service, the largest charity saving life's in the waters around Ireland.
This took place on Thursday 17th October from 10.30.a.m. to 1.00.p.m. in the Resource Room.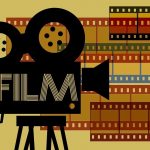 The hospitality Group hosted the film, "The Fisherman's Friend" in November.
This is a true story about a Fisherman's Choir from Cornwall that made the U.K. Top 10 in 2010.
This delightful feel good Movie was shown in The Resource Room in the Church building.
Afterwards there were Coffee, Tea and Chat and donations to Church Funds were gratefully appreciated.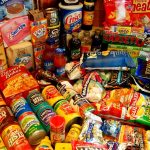 The Annual Crosscare appeal for this Parish took place in November/December.
Lots of non-perishable foods & hygiene products were donated as well as ladies and men's hats, scarves, gloves, socks, etc.
Society of St. Vincent de Paul Christmas Appeal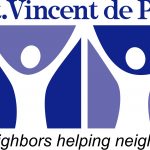 The Annual St. Vincent de Paul Christmas Appeal replaced the Share collection on the weekend of 7th/8th December.
This is a vital source of funding for the local conference of SVP for Christmas and throughout the year.
It's volunteers are always very grateful for the wonderful support they have received over the years from this parish.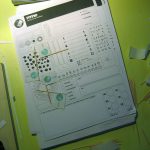 The Parish Pastoral Council undertook a broad survey among parishioners.
The input from those who took part was very valuable and much appreciated by the PPC, which devoted a lot of time to considering the many suggestions made.
The wisdom and insights of parishioners who took part provide a rich resource as we make plans for the future.
This will continue.
Church of Our Lady of Mount Carmel